Crush the Competition with Top-notch IIT JAM Mathematics Coaching in Delhi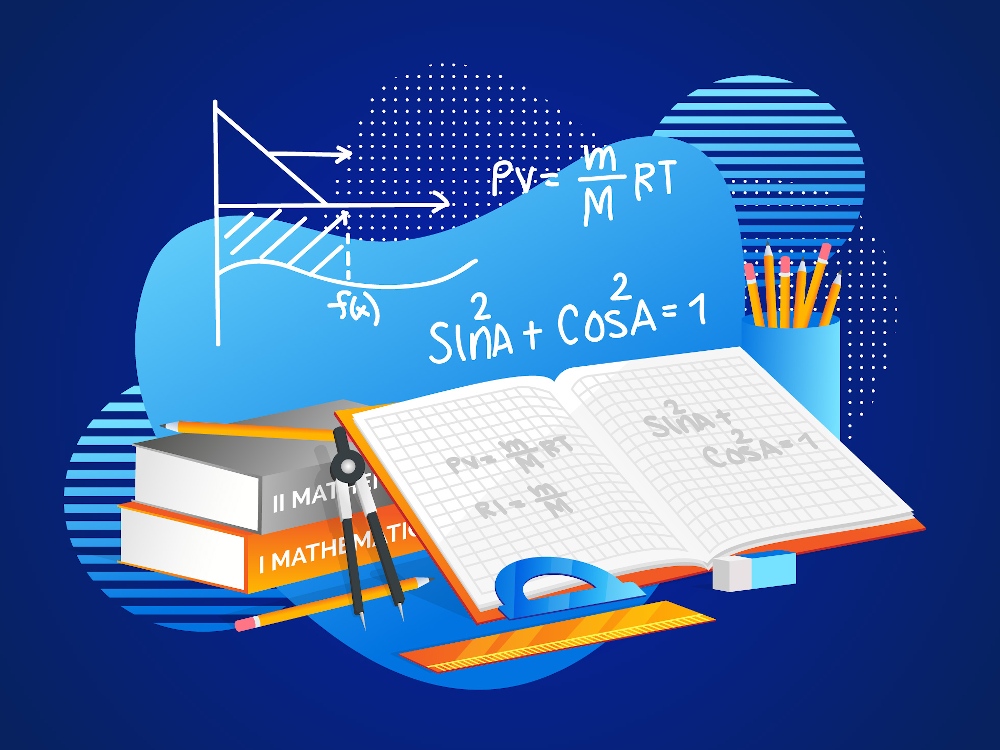 Are you ready to embark on your journey to crack the IIT JAM Mathematics examination and secure a promising future in the field of mathematics? You're not alone! Every year, thousands of students across the country aspire to achieve this goal, and for many, the path is riddled with challenges and stiff competition. We, at our top-notch IIT JAM Mathematics coaching centre in Delhi, are here to guide you every step of the way.
The Advantages of IIT JAM Maths Coaching in Delhi
In Delhi, where the competition is fierce, finding the ideal coaching institute can make all the difference. Infostudy Institute, both online and offline, stands as a beacon of hope for aspirants looking to Crush the Competition in the IIT JAM Mathematics examination.
Delhi has long been known as a hub for education and competitive exam preparation. The city is home to prestigious universities, libraries, and research institutions. Being in Delhi gives you access to a wealth of academic resources that can enhance your IIT JAM Mathematics preparation.
Top-Notch Coaching Institutes
Delhi boasts a multitude of IIT JAM Maths coaching centres, many of which have a proven track record of success. With so many options, you can pick an institute that aligns perfectly with your goals and preferences
Supportive Learning Environment
Delhi offers a competitive yet supportive learning environment. Interacting with like-minded peers who share your aspirations can be motivating and help you stay focused on your goals. Infostudy Institute's coaching center in Delhi provides a conducive environment for learning and growth.
Infostudy Institute's Approach to IIT JAM Mathematics Coaching
Experienced Faculty and Subject Matter Experts
At the core of Infostudy Institute's success are its experienced faculty members and subject matter experts. These educators bring a wealth of knowledge and teaching experience to the table. They are well-versed in the IIT JAM Mathematics syllabus and employ effective teaching methods to ensure that you grasp the concepts thoroughly.
Comprehensive Study Material and Resources
Infostudy Institute provides comprehensive study materials and resources tailored to the IIT JAM Mathematics exam. These materials are designed to cover the entire syllabus, making it easier for you to stay on track with your preparation. Additionally, you'll have access to a vast library of e-books, video lectures, and practice papers.
Customized Study Plans and Strategies
Exam preparation is not a one-size-fits-all endeavor. Infostudy Institute understands this and offers customized study plans and strategies. Whether you need extra help with a specific topic or want to revise the entire syllabus, your study plan can be tailored to your unique needs and goals.
Regular Mock Tests and Assessments
Practice makes perfect, and Infostudy Institute knows the importance of regular assessments. They conduct mock tests and quizzes to evaluate your progress and identify areas where you need improvement. These assessments are crucial for building your confidence and ensuring that you are exam-ready.
Why Choose IIT JAM Mathematics Online Coaching?
Convenience and Flexibility
Online coaching has revolutionized the way students prepare for competitive exams, and the IIT JAM Mathematics is no exception. With online coaching, you have the flexibility to create a study schedule that fits your lifestyle. Whether you're a working professional or a college student, Infostudy Institute's online courses allow you to study at your own pace and convenience.
Access to Top-Quality Educators
One of the key advantages of online coaching is access to a pool of experienced educators and subject matter experts. Infostudy Institute collaborates with renowned faculty members who have a proven track record of guiding students to success in the IIT JAM Mathematics exam. You can interact with these experts, ask questions, and receive personalized guidance from the comfort of your home.
Traditional coaching can be expensive, with additional costs for commuting, study materials, and accommodation. Infostudy Institute's online coaching is cost-effective, as you can save on these expenses. You'll receive high-quality coaching without burning a hole in your pocket.
Our approach is tailored to meet your unique needs, whether you prefer the vibrant educational hub of Delhi or the flexibility of IIT JAM Mathematics online coaching.
Achieving Success with Infostudy Institute
Student Success Rates and Top Rankers
Infostudy Institute has consistently produced top rankers in the IIT JAM Mathematics exam. Their success rates are a testament to the institute's commitment to excellence in coaching. When you enroll at Infostudy Institute, you join a community of high-achieving individuals who are determined to excel.
Testimonials and Reviews from Satisfied Students
Rather than simply trusting our perspective, listen to the students themselves. Infostudy Institute has a long list of satisfied students who have benefited from their coaching. Reading their testimonials and reviews can provide valuable insights into the quality of education you can expect.
Personalized Guidance and Mentorship
Infostudy Institute believes in the power of personalized guidance. As a student, you'll have access to mentors who can provide one-on-one assistance. Whether you need help with a difficult concept or guidance on time management, these mentors are there to support you throughout your journey.
Enrolling at Infostudy Institute for IIT JAM Mathematics Coaching
Admission Procedure and Requirements
Enrolling at Infostudy Institute is a straightforward process. You can visit their website or contact their admission team for detailed information on the admission procedure and requirements. They will guide you through the process and help you get started on your IIT JAM Mathematics preparation journey.
Course Offerings and Fee Structure
Infostudy Institute offers a range of courses to cater to different needs and budgets. From comprehensive long-term courses to intensive crash courses, you can choose the one that suits you best. The institute also offers flexible payment options to make coaching accessible to all.
How to Get Started with Infostudy Institute
Ready to take the next step in your IIT JAM Mathematics preparation? Getting started with Infostudy Institute is easy. Visit their website, explore the courses, and reach out to their team for guidance. Remember, your journey to success begins with the first step, and Infostudy Institute is here to support you every step of the way.
Conclusion
In the competitive world of Crushing the Competition in IIT JAM Mathematics, choosing the right coaching institute can make all the difference. Infostudy Institute's online coaching, combined with the advantages of studying in Delhi, positions you for success. With experienced faculty, personalized guidance, and a track record of producing top rankers, Infostudy Institute is your partner in Crushing the Competition in your IIT JAM Mathematics goals. Aspiring candidates in Delhi seeking to achieve excellence in the IIT JAM Mathematics examination should consider IIT JAM Maths Coaching in Delhi as a top choice.