IIT JAM Mathematics Coaching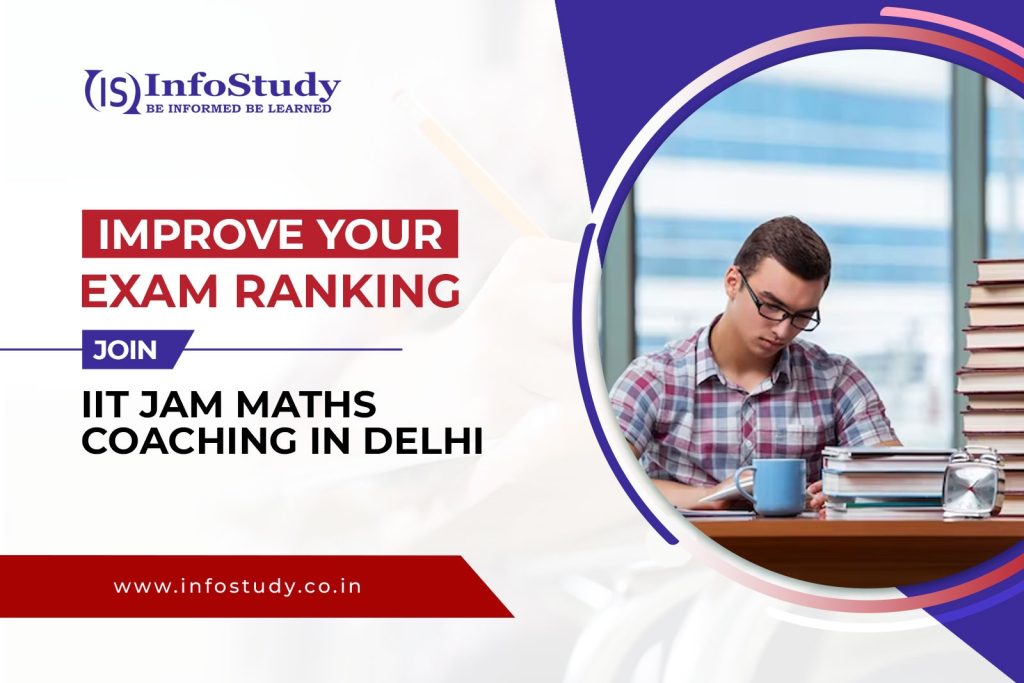 Infostudy Academy provides top-quality IIT JAM Mathematics Coaching in Chandigarh, specifically designed to assist students in their pursuit of M.Sc. Mathematics programs at prestigious IITs. A crucial factor in the journey towards success in competitive examinations is the need for effective guidance.
Consistently, students at Infostudy have demonstrated remarkable achievements in numerous M.Sc. entrance exams, serving as evidence of our steadfast dedication to delivering outstanding education that emphasizes excellence and precision.
The IIT JAM examination, also known as the "Indian Institute of Technology Joint Admission Test for M.Sc.," is a nationwide entrance exam held in India. It is conducted in collaboration by the Indian Institutes of Technology (IITs) and the Indian Institute of Science (IISc) on a rotational basis. The primary objective of the IIT JAM exam is to facilitate admissions into a range of postgraduate programs in the fields of science and technology at both IITs and IISc.
For more information, Call Us :  9876788051, 9877460562
Candidates should hold a bachelor's degree with at least 55% aggregate marks (50% for SC/ ST/ PwD category candidates). It's important to note that the specific eligibility criteria may vary based on the particular program and the institute offering it. Check our official site
The IIT JAM (Joint Admission Test for M.Sc.) entrance examinations in India are commonly held in February. The application process for IIT JAM typically commences several months prior to the examination date, and it is crucial for candidates to stay informed about the application deadlines.
Infostudy specializes in providing dedicated coaching for IIT JAM Mathematics. Our coaching services for IIT JAM Mathematics are meticulously designed to cater to aspiring students across India who aim to excel in this field. We offer students the flexibility to opt for either online or offline coaching classes, allowing them to select the mode of instruction that aligns best with their convenience and preferences.
IIT JAM Mathematics
Class Type
Add On Benefits
Fees
Enroll Now
Offline Classes

Study Material
Latest Test Series
One to One Doubts Session
Assignment Discussion
Previous Year Paper Discussion

Rs. 20,000/-


Rs. 29,000/

Enroll Now
Crash Course

Study Material
Latest Test Series
One to One Doubts Session
Assignment Discussion
Previous Year Paper Discussion

Rs. 14,000/-


Rs. 20,000/

Enroll Now
Live Online Class

Study Material
Latest Test Series
One to One Doubts Session
Assignment Discussion
Previous Year Paper Discussion

Rs. 14,000/-


Rs. 20,000/

Enroll Now
Recorded Class

Study Material
Latest Test Series
One to One Doubts Session
Assignment Discussion
Previous Year Paper Discussion

Check on app
Download Now