Uttar Pradesh Teachers Eligibility Test (UP TET)
To check contents of the course, Click Here.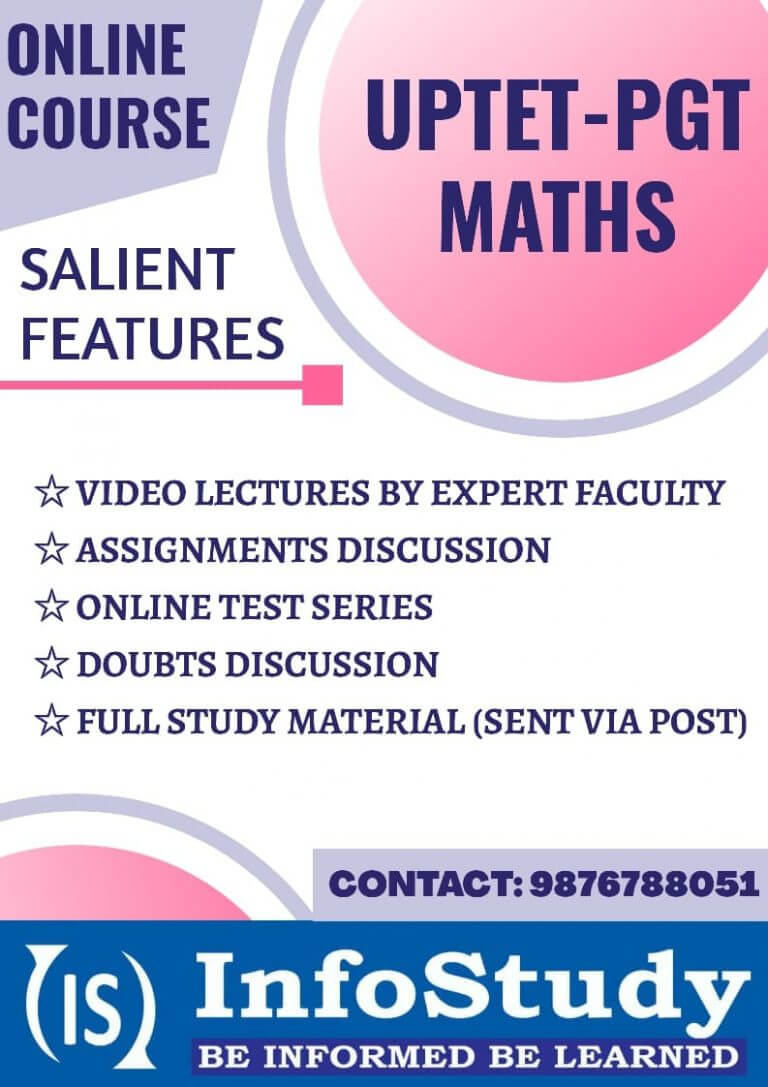 The course  UP TET is designed specifically for the aspirants of UP TET – PGT Mathematics. This course consists of video lectures, assignments, online and offline tests
DEMO Lectures are provided in the course, which can be viewed by downloading our APP.
Download our App from play store.
Infostudy
Then Visit Store Section for its course
For submitting your details online, Click here
Or call us at : 9876788051